National Focal Points for Action for Climate Empowerment - ACE
ACE Focal Points
The Doha work programme on Action for Climate Empowerment invites Parties to designate and provide support, including technical and financial support, and access to information and materials to a national focal point for ACE activities and assign specific responsibilities (15/CP.18, Annex, paragraph 22 (a)), which could include:
• The identification of areas for possible international cooperation and opportunities for strengthening synergies with other conventions; and
• The coordination of the preparation of the ACE chapter in the national communications, ensuring that relevant contact information, including web site addresses, is provided therein.
Procedure to nominate a National Focal Point for Action for Climate Empowerment
The respective UNFCCC National Focal Point is requested to send a signed letter to the secretariat : secretariat@unfccc.int with copy to: Ace@unfccc.int indicating
Name
Title
Institution
Contact details (telephone, e-mail, fax, and web address) of the nominee. Once the communication is received, the newly nominated National Focal Point for Action for Climate Empowerment will be added to the list below.
List of National Focal Points for Action for Climate Empowerment - ACE
A B C D E F G H I J K L M N O P R S T U V
Country

Name and Ministry

Amin Rohullah - National Environmental protection Agency of Afghanistan

ALBANIA

Jonila Haxhillari - Ministry of Environment, Forestry and Water Administration

ALGERIA

Rafik Hiahemzizou - Ministry of Foreign Affairs

ANDORRA

Carles Miquel - Andorra Government
Meritxell Cuyàs - Andorra Government

ANGOLA

Lucas Marcolino Miranda - Ministry of Urbanism and Environment

ANTIGUA AND BARBUDA

Diann Black-Layne - Ministry of Health and the Environment

ARGENTINA

Maria del Valle Peralta - Secretariat of Environment and Sustainable Development

AUSTRALIA

Anna Mallard - Australian Government, Department of Foreign Affairs and Trade

Talieh Wögerbauer - Federal Ministry of Sustainability and Tourism

BELGIUM

Elisabeth Ellegaard - Federal Public Service for Public Health, Food Chain Safety and Environment--Climate Change Service

BELIZE

Ann Gordon - National Meteorological Service

BENIN

Comlan Médard Ouinakonhan - Ministry of Environment and Sustainable Development

BHUTAN

Tshering Tashi - National Environment Commission Secretariat

BOLIVIA (Plurinational State of)

Cynthia Silva Maturana - Viceministry of Environment, Biodiversity, Climate Change, and Forest Management

BOTSWANA

Chandapiwa P. Sebeela - Department of Meteorological Services

BRAZIL

Mario Henrique Rodrigues Mendes - Ministry of the Environment EducaClima

BULGARIA

Maria Yakimova - Ministry of Environment and Water

BURKINA FASO

Roger Baro - Ministry of Environment

Thy Sum - Department of Climate Change, General Secretariat of the National Council for Sustainable Development

CANADA

Christian Holloway - Environment and Climate Change Canada

CENTRAL AFRICAN REPUBLIC

Mariam Catherine Amoudou -

Ministry of Environment and Sustainable Development

CHAD

Minde Ngakougnon - Ministry of Urban and Rural Hydraulics

CHILE

Maritza Jadrijevic - Ministry of the Environment

COLOMBIA

Jairo Neftalí Cárdenas Saavedra - Ministry of Environment, Housing and Territorial Development

COMOROS

Mohamed Mindhiri - Ministry of Agriculture

CONGO

Paulette Ebina Taraganzo - Ministry of Sustainable Development, Forest Economy and Environment

COOK ISLANDS

COSTA RICA

Gladys Jiménez-Valverde - Ministry of Environment and Energy

CÔTE D'IVOIRE

Tiangoua Kone - Ministry of Salubrity, Environment and Sustainable Development

CROATIA

Sinisa Ozimec - Ministry of Environment and Energy

CUBA

Argelia Fernández Marquez - Ministry of Science, Technology and Environment

DENMARK

Erik Rasmussen - Danish Ministry of Energy, Utilities and Climate

François Mubilayi Kabeya - Ministry of the Environment and Sustainable Development

DOMINICA

Collin Guiste - Ministry of Agriculture, Fisheries and the Environment
Lloyd Pascal - Ministry of Agriculture, Fisheries and the Environment

DOMINICAN REPUBLIC

Ernesto Reyna Alcantara - National Council for Climate Change and Clean Development Mechanism
Victor Vinas Nicolas - National Council for Climate Change and Clean Development Mechanism

Lydia Mohamed Kamel Elewa - Egyptian Environmental Affairs Agency

EL SALVADOR

Rosa Margarita García Fuentes - Ministry of Environment and Natural Resources

ETHIOPIA

Belete Geda Torbi - Ministry of Environment, Forest and Climate Change

EUROPEAN UNION

Laura Maanavilja - European Commission

Samu Seitsalo - Finnish National Agency for Education
Anne Liimatainen - Finnish National Agency for Education

FRANCE

Arthur Saraiva-Ferreira - Ministry of Foreign Affairs and International Development

Georges Bayonne Mboumba - Ministry of Economy, Employment and Sustainable Development

GAMBIA

Aji Binta Kinta - Ministry of Forestry and the Environment

GEORGIA

Mariam Darchiashvili - Ministry of Environment Protection

GERMANY

Nicole Wilke - Federal Ministry for the Environment, Nature Conservation and Nuclear Safety

GHANA

Emmanuel Tachie-Obeng - Environmental Protection Agency

GUINEA

Mohamed Lamine Doumbouya - National Direction for Environment

GUINEA-BISSAU

Seco Cassamá - National Director for Environment

HAITI

Raoul Vital - Ministry of Environment

Rosibel Martinez Arriaga - Secretary of Energy, Natural Resources, Environment and Mining

HUNGARY

Emese Nyitrai - Ministry of National Development

INDONESIA

Nur Masripatin - Ministry of the Environment and Forestry

IRAN (ISLAMIC REPUBLIC OF)

Seyyed Amir Fateh Vahdati - Department of Environment
Mohamad Soltanieh - Department of Environment

IRELAND

Conor Ó Raghallaigh - Department of the Environment, Heritage and Local Government

ITALY

Federica Rolle - Ministry for the Environment, Land and Sea
Roberta Ianna - Ministry for the Environment, Land and Sea

Wafa' Da'Bis - Ministry of Environment

Gulmira Sergazina - Ministry of Energy

KENYA

Charles Sunkuli - Ministry of Environment & Natural Resources
Charles Mutai - Ministry of Environment & Natural Resources

KIRIBATI

Manikaoti Timeon - Ministry of Environment, Land and Agricultural Development

LATVIA

Sofija GrῙnvalde - Ministry of Environmental Protection and Regional Development

Motebang Lebusa - Lesotho Meteorological Services

LIBERIA

Benjamin S. Karmorh, Jr - Environmental Protection Agency

LIBYA

Nuri M. R. Almezughi - Environment General Authority

Lantonirina Ratovonjanahary - Ministry of Environment and Forest

MALI

Ibrahima Abdoulaye Maiga - Agency of Environment and Sustainable Development

MAURITIUS

Dominique Sin Lan Ng Yun Wing - Ministry of Environment and Sustainable Development
Doolaree Boodhun - Ministry of Environment and Sustainable Development

MEXICO

Camila Zepeda Lizama - Ministry of Foreign Affairs
Josdeny Alarcon Gonzalez - Ministry of Foreign Affairs

MONTENEGRO

Jelena Krivokapic - Ministry of Sustainable Development and Tourism

MOROCCO

Mustapha Bendehbi - Secretariat of State for the Environment

MOZAMBIQUE

Ivete Joaquim Maibaze - Ministry for the Coordination of Environmental Affairs

MYANMAR

Thura Aung - Radanar Ayar Association

Marcel Beukeboom - Netherlands Enterprise Agency

NIGER

Moussa Gousmane - National Council of Environment and Sustainable Development

NIGERIA

Sa'aadatu Gambo Madaki - Federal Ministry of Environment

NORWAY

Alice Gaustad - Norwegian Environment Agency

Mohamed bin Rashid Al-Sinidi - Ministry of Environment and Climate Affairs

PALESTINE

Nedal Katbeh-Bader - Environment Quality Authority

Silvano Vergara - National Environmental Authority

PERU

Claudia Elena Figallo De Ghersi - Ministry of Environment

PHILIPPINES

Albert Altarejos Magalang - Department of Environment and Natural Resources

ROMANIA

Daniela Călugăru - Ministry of National Education

REPUBLIC OF KOREA

Ms. Chae Young Lim - Ministry of Foreign Affairs

RUSSIAN FEDERATION

Valery Mikheyev - Russian State Hydrometeorological University

RWANDA

Rachael Tushabe - Rwanda Environment Management Authority

Snaliah Mahal - Department of Sustainable Development

SEYCHELLES

Jeanette Larue - Ministry of Environment, Energy and Climate Change

SIERRA LEONE

Alpha Bockari - Meteorological Department

SLOVENIA

Darja Piciga - Government Office of Climate Change

SOMALIA

Hassan Haji Ibrahim - Ministry of Fisheries, Marine Resources and Environment

SPAIN

Francisco Heras Hernández - Ministry for the Ecological Transition
Mónica Moraleda Altares - Ministry for the Ecological Transition

SRI LANKA

Anura Dissanayake - Ministry of Mahaweli Development and Environment

SUDAN

Zeinab Salih Mohammed - Ministry of Environment, Natural Resources and Urban Development

SURINAME

Theresa Castillion-Elder - Office of the President of the Republic of Suriname

SWAZILAND

Hlobsile Sikhosana - Ministry of Tourism and Environmental Affairs

SWEDEN

Stina Söderqvist - Swedish Environment Protection Agency

SWITZERLAND

Anna Wälty - Federal Office for the Environment

Nasimjon Rajabov - Climate Change Centre

THAILAND

Fairda Malem - Department of Environmental Quality Promotion

TURKEY

Mehrali Ecer - Ministry of Environment and Urbanisation

Joseph Epitu - Ministry of Water and Environment

UKRAINE

Roman Kharytonov - Regional Center of Economic Research and Business Support Foundation

UNITED KINGDOM OF GREAT BRITAIN AND NORTHERN IRELAND

Kevin Hunt - Department for Business, Energy & Industrial Strategy
Robyn Mawdsley - Department for Business, Energy & Industrial Strategy

URUGUAY

Gabriela Pignataro - Ministry of Housing, Land Planning and Environment

UZBEKISTAN

Tatyana Ososkova - National Hydrometeorological Service

VANUATU

Jesse Benjamin - Government of Vanuatu

Isabel Teresa Di Carlo Quero - Ministry of Foreign Affairs
Azucena Martínez - Ministry of Foreign Affairs

YEMEN

Abdulqader Al-Kharraz- Environment Protection Authority

ZIMBABWE

Elisha N. Moyo - Ministry of Environment, Water and Climate
List of Organisational Focal Points for Action for Climate Empowerment - ACE
| | |
| --- | --- |
| Organisation | Name |
| | Mr. Eduardas Kazakevicius |
Action for Climate Empowerment Guidelines
The Action for Climate Empowerment: Guidelines for accelerating solutions through education, training and public awareness are intended to facilitate the work of National Focal Points to implement ACE activities in their countries. The guidelines provide a flexible, phased approach to the strategic and systematic implementation of ACE activities at the national level, driven by each country's circumstances. English French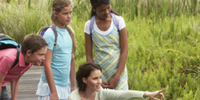 Webinars for ACE National Focal Points
The capacity-building of ACE National Focal Points, as well as the sharing of good practices is fundamental in fostering and underpinning their work and effectiveness in accelerating meaningful climate action within their countries. Three webinars were hosted by the secretariat for Europe, Latin America, and Asia. A main point of discussion was the enhancement and promotion of the ACE Guidelines. More>>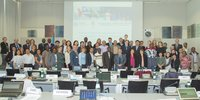 Workshop to Support the Intermediate Review of the Doha Work Programme on ACE, 27 May 2016, Bonn, Germany
Participants of the workshop shared good practices, lessons learned and experiences in implementing the Doha work programme on Article 6 of the Convention. The workshop aimed to strengthen the existing skills and capacities of the Action for Climate Empowerment (ACE) national focal points. More>>