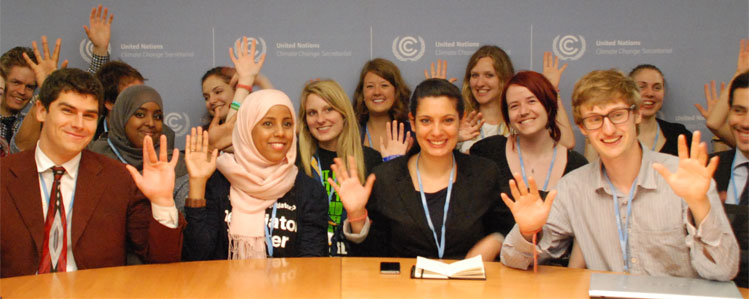 Climate change is a significant and urgent challenge for young people. The annual Global Youth Video Competition is a means for youth from around the world to showcase their actions to combat climate change. The objective of the Global Youth Video Competition is to highlight climate action being taken by youth through videos; providing them with a platform to identify their successes and inspire other youth and policy-makers. The involvement of youth in combating climate change is crucial and many are already taking action to reduce greenhouse gas emissions and to increase climate change resilience.
The 2018 edition of the Global Youth Video Competition is co-organized by UN Climate Change, GEF-UNDP SGP and Connect4Climate, with support from BNP Paribas Foundation. The competition will be implemented through the Television for Environment (tve) platform. The short-listed videos will be showcased through the Youth Climate Report map.   
2018 Global Youth Video Competition 
For more information about this year's competition click here!
2017 Global Youth Video Competition
Find information about the last edition of the competition More>>
2016 Global Youth Video Competition
Visit the 2016 page to view last years videos More>>
2015 Global Youth Video Competition
Find information about the inaugural video competition More>>