COP 19/CMP 9 President and COP 20/CMP 10 President-Designate open the High-level ministerial round table under the Kyoto Protocol
COP 19/CMP 9 President and COP 20/CMP 10 President-Designate open the High-level ministerial round table under the Kyoto Protocol

Ministers and high-level officials participated in the High-level ministerial round table under the Kyoto Protocol held with the goal to assess progress made towards achieving the commitments for the second commitment period and identify how the commitments can be increased.
H.E. Mr. Marcin Korolec emphasized that the lessons learned from reducing emissions under the Protocol can also serve to inform the process under the Durban Platform as Parties devise a new, even more effective agreement for the future.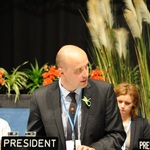 H.E. Mr. Manuel Pulgar-Vidal underscored that Parties are in an ongoing process where further consensus is needed and where Peru is ready to lead the challenges ahead.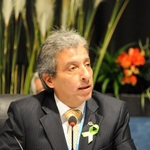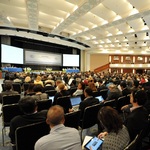 Participants highlighted their experiences with the Kyoto Protocol and made constructive suggestions for moving forward, in order to strengthen mitigation ambition.