UN Climate Press Release / 13 Feb, 2015
Kyoto Protocol 10th Anniversary - Timely Reminder Climate Agreements Work
News Comes as Nations Agree Negotiating Text Towards Far Reaching 2015 Paris Agreement
Bonn, 13 February, 2015 - Countries with targets under the Kyoto Protocol—the world's first emission reduction treaty—have collectively exceeded their original ambition early analysis shows.
Those countries who took on targets under the treaty have reduced their emissions by over 20 per cent—well in excess of the 5 per cent target they aimed to meet.
The achievement, which comes as the world on Monday marks the 10th anniversary of the entry into force of the Kyoto Protocol, underlines what can be achieved via international cooperative action.
The news also comes as countries or Parties meeting in Geneva this week produced the negotiating text for the 2015 universal Paris agreement—the next key chapter in humanity's quest to chart a defining path to keep the world and its people under a 2 degree C temperature rise.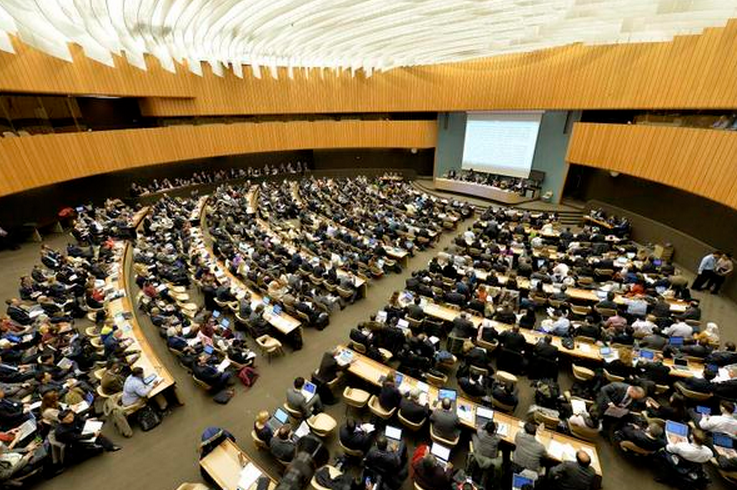 UNFCCC negotiations in Geneva. Image: UN Photo/Jean-Marc Ferré
Christiana Figueres, Executive Secretary of the UN Framework Convention on Climate Change (UNFCCC), said: "The Kyoto Protocol was a remarkable achievement in many ways. It not only underscored the scientific reality that greenhouse gas emissions need to fall. But it also put in place pioneering concepts, flexible options, practical solutions and procedures for accountability that we often take for granted today".
"I am convinced that without the Kyoto Protocol and its various mechanisms we would not be as far forward as we are today in respect to, for example, the growing penetration of renewable energies. Its vision has also assisted in spawning new and innovative initiatives like supporting developing countries to reduce emissions from deforestation and forest degradation," she said.
"The Kyoto Protocol was the first critical step—today we must take further and more far reaching action towards a truly sustainable future for seven billion, rising to over nine billion, people. Despite our best efforts, greenhouse gases continue to rise, threatening sustainable development and putting millions if not billions of people at risk over the coming decades, "said Ms Figueres.
"The Paris agreement of December this year will bring all nations into common cause in support of men, women and children everywhere. It needs to be a long term, paradigm shift that reflects today's scientific reality—one that speaks to the urgency of swiftly peaking global greenhouse gas emissions, triggering a deep de-carbonization of the global economy and achieving climate neutrality in the second half of the century," she added.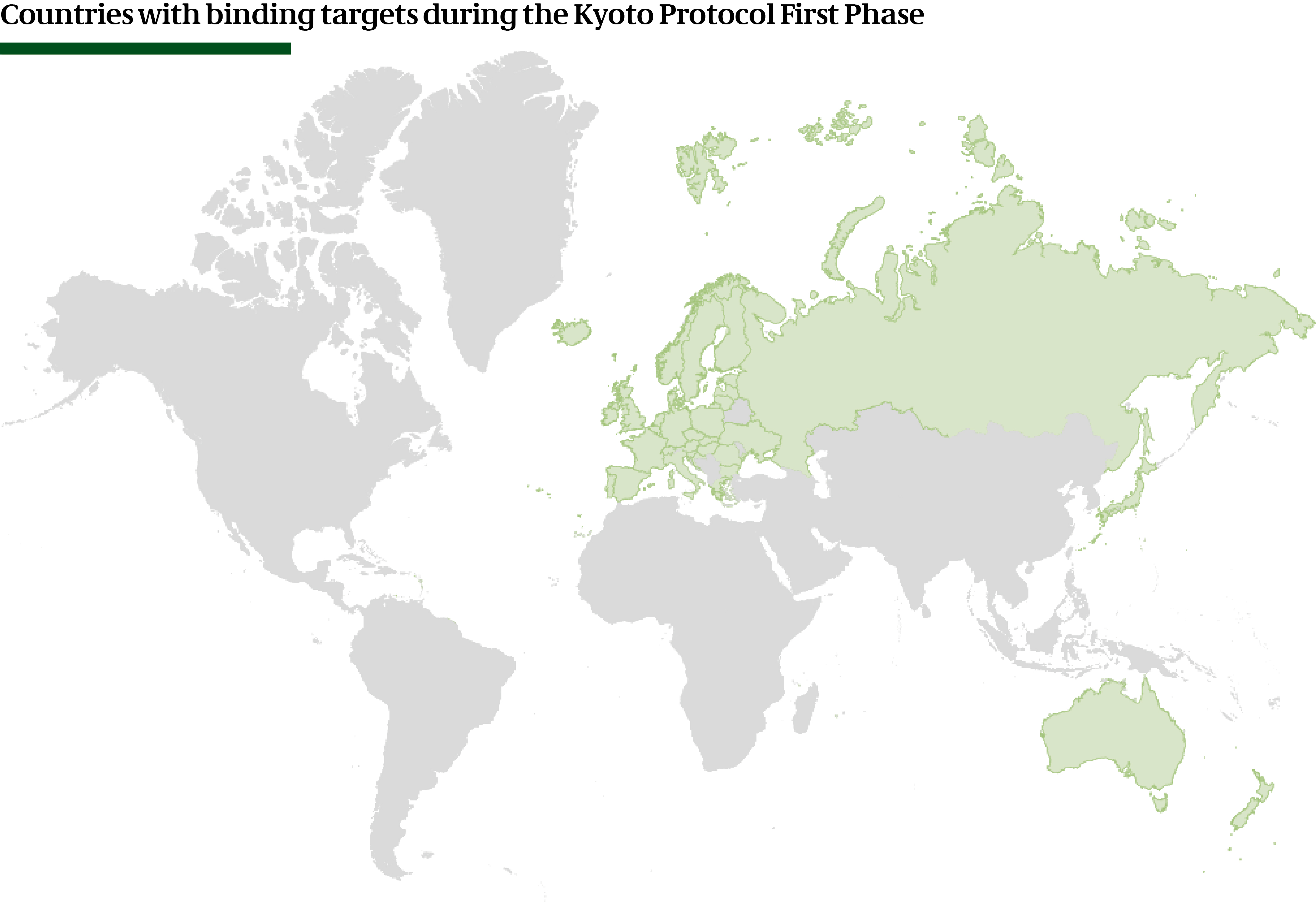 The Kyoto protocol, an international agreement under the UNFCCC, was adopted in Kyoto, Japan, on 11 December 1997 and entered into force on 16 February 2005.
During its first commitment period, from 2008 to 2012, 37 industrialized countries and the European Community committed to take a leading role in climate action by reducing their emissions to an average of just over five percent against 1990 levels.
The UNFCCC secretariat is expected to complete final accounting for the first phase later this year or early next year.
But according to information submitted by Parties to the Kyoto Protocol in 2014, their total greenhouse emissions at the end of that first commitment period were 22.6 per cent lower than the 1990 base year.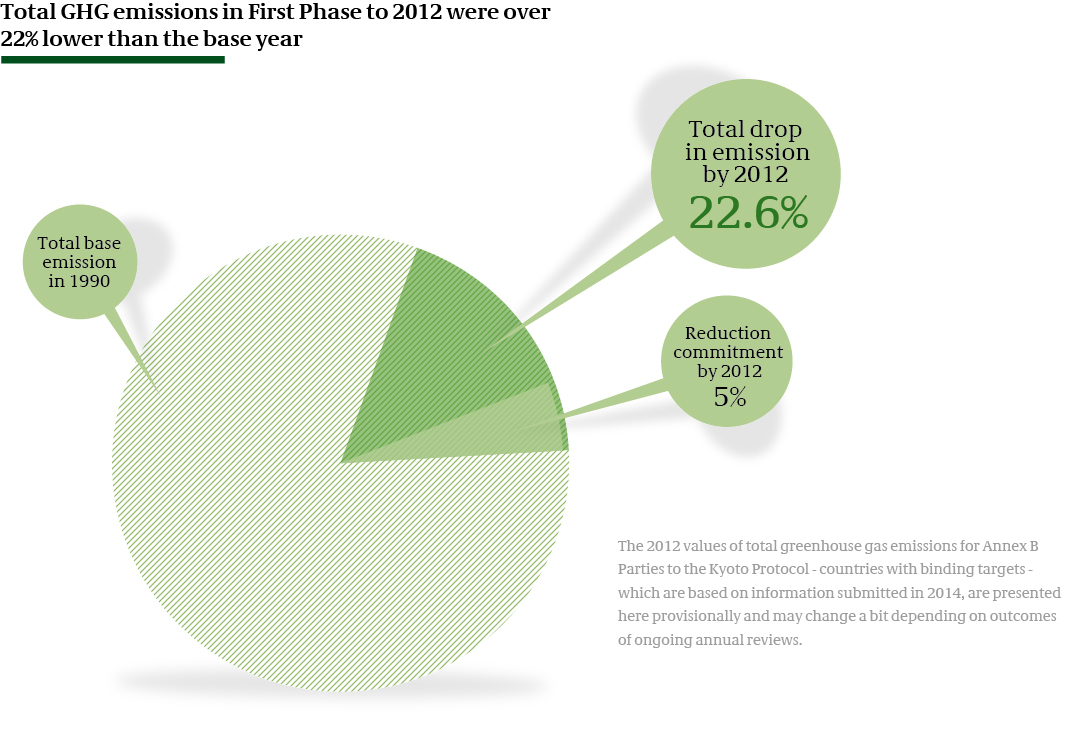 "We cannot link all these emissions reductions directly to the Kyoto Protocol, but it clearly played an important role in catalyzing this promising trend which has led to a collective and very welcome 'over-achievement'," said Ms Figueres. "Paris will not solve climate change at a pen stroke. But similarly it must trigger a world-wide over-achievement and a clear sense of direction that can restore the natural balance of emissions on planet Earth," she said.
Kyoto Remains a Beacon – The Second Commitment Period
A second commitment period for the Kyoto Protocol was decided in 2012. Known as the Doha Amendment, it is expected to enter into force after three quarters of the Parties to the Protocol submit their instruments of acceptance to the Depositary.
The United Nations encourages governments to speed up their ratification of this second commitment period to provide valuable momentum for a necessary rise in global climate action for the years leading up to 2020, after which the new Paris agreement is scheduled to enter into force.
See interactive map with status of the Doha amendment on UNFCCC web site
Notes to Editors—Some Kyoto Protocol Milestones
The Kyoto Protocol's influence and impacts have extended beyond its importance as the first, binding international agreement to cut emissions under a transparent system of national reporting and accounting.
Another key innovation was its use of markets to drive investment in climate change action. By capping emissions, the protocol sent the first clear signal to businesses and investors that greenhouse gases had a cost and reducing them had a value.
This led to the establishment of the European Union emissions trading system, an idea reflected in over 30 emission trading systems now set up or under consideration around the world. Market participants who were able to reduce emissions now had a real commodity to sell, while those falling short of their emission cut targets could go to the market to purchase reductions.
By placing value on emission reductions, the Kyoto Protocol also spurred the creation of the Clean Development Mechanism (CDM) that allowed developed and developing countries to cooperate by reducing emissions and boosting clean development at the same time.
There are now 7,800 CDM projects and programmes in 105 developing countries which receive a saleable credit for each tonne of gas they reduce or avoid. This represents some 1.5 billion tonnes of CO2 saved to date, which would otherwise have been in the atmosphere.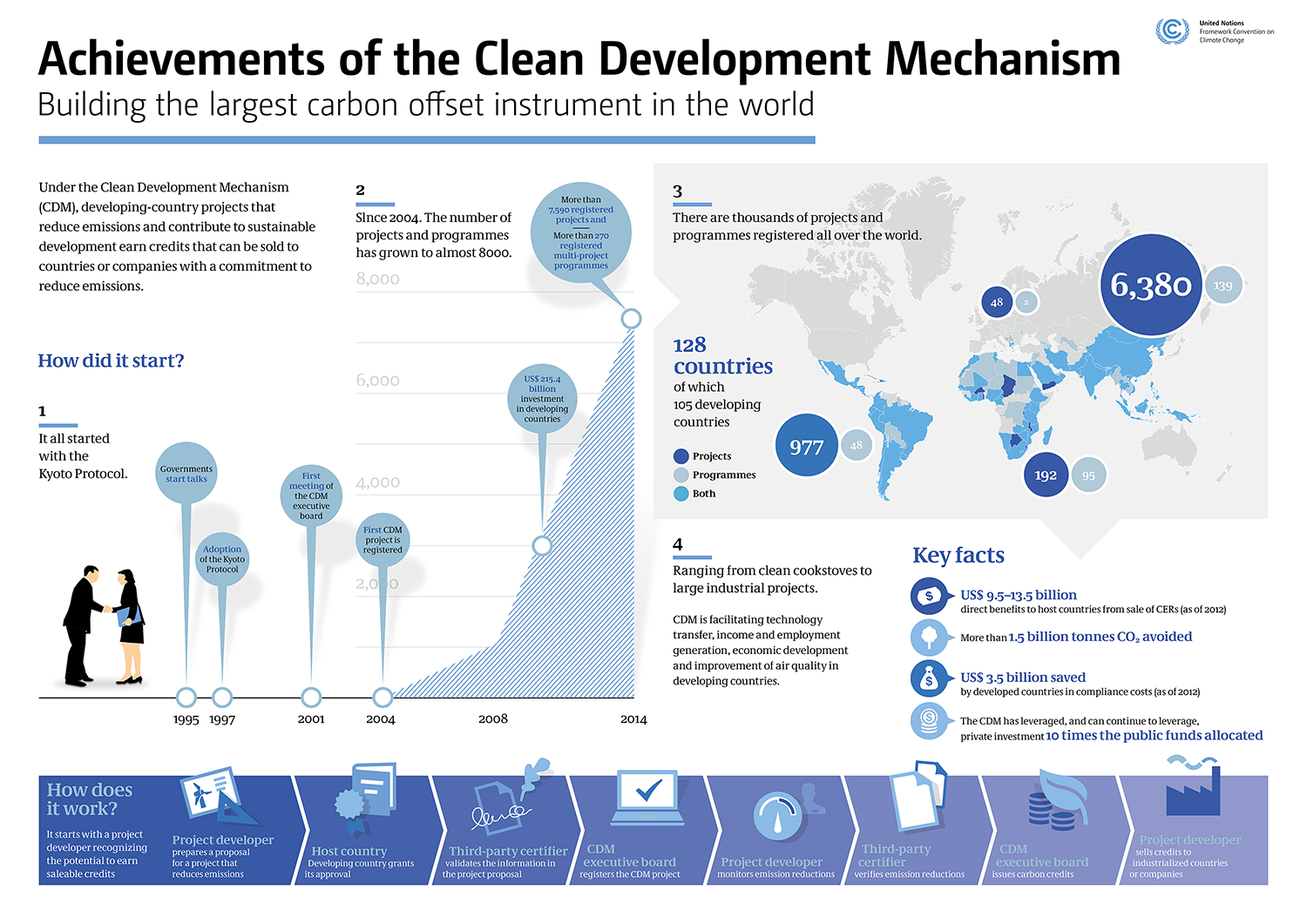 Click here for high-resolution versions of infographics
Nick Nuttall, Coordinator, Communications and Outreach: +49 228 815 1400 (phone), +49 152 0168 4831 (mobile), Email nnuttall(at)unfccc.int

John Hay, Communications Officer: +49 228 815 1404 (phone), +49 172 258 6944 (mobile) jhay(at)unfccc.int

UNFCCC press office: press(at)unfccc.int
Image at top of article: theverb.org, Flickr