Zurich Flood Resilience Program | Multi-regional
Floods affect more people globally than any other type of natural disaster and cause some of the largest economic, social and humanitarian losses.
The Zurich Flood Resilience Program is an innovative initiative that includes Zurich Insurance, Wharton Business School, International Institute of Applied System Analysis, International Federation of Red Cross and Red Crescent Societies and Practical Action to look at the role of financing pre-event mitigation measures in building resilience to floods in communities that need it the most.
Key facts
The initiative has mobilized an initial investment of USD 35.6 million to implement a flood-resilience measurement and create community-based solutions, such as risk financing mechanisms and sustainable livelihoods.
In Peru, the initiative benefits more than 50,000 people.
The Zurich Flood Resilience Program is highly scalable and replicable. The network and scope of the alliance gives the initiative the ability to reach communities across the world.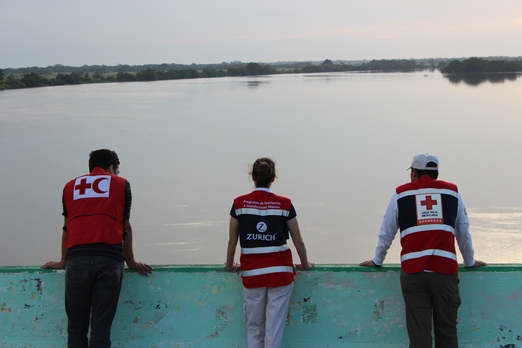 The problem
According to the UN Office for Disaster Risk Reduction, 250 million people on average have been affected annually by floods over the last 10 years. Floods are the single most widespread and increasing disaster risk to urban settlements of all sizes.
Evidence indicates that climate change-induced sea level rise, storm surge and more intense flooding will reinforce this trend unless risk management measures are undertaken immediately to manage future losses and make communities more resilient to flooding.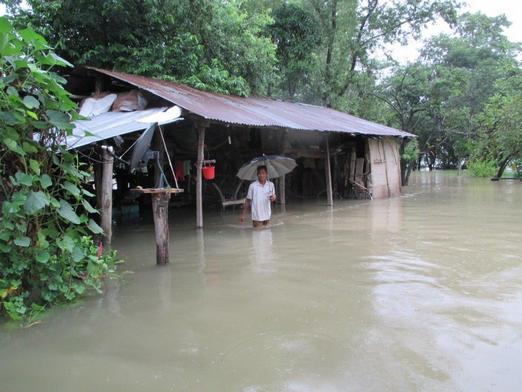 The solution
The Zurich Flood Resilience Program links flood research, community-based programmes and risk expertise to generate a comprehensive framework on how community flood resilience can be improved.
Research collaboration with the International Institute for Applied Systems Analysis and the Wharton Business School allow Zurich Insurance to better understand, measure and reduce flood risk, and make the case for pre-event mitigation. Research in conjunction with these institutions is generating new ideas to enable more effective decision-making, while examining the role of government and insurance related to floods.
Humanitarian organizations are also part of the flood resilience alliance to ensure that new knowledge and ideas fit the needs of the local communities and can be put into practice on the ground.
With the International Federation of the Red Cross and Red Crescent Societies, the Zurich Flood Resilience Program is developing and putting in place community flood resilience programs in both urban and rural settings. In Mexico and Indonesia, the program is testing ways to measure community flood resilience against key indicators.
Helping people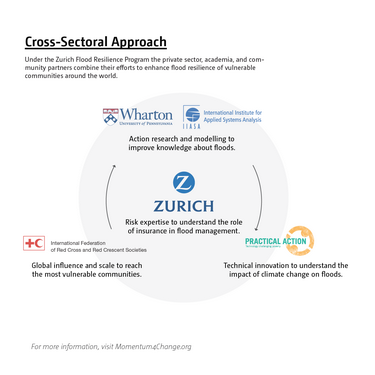 The program is developing early-warning systems and other measures in flood-prone areas of Indonesia, Mexico, Nepal and Peru, with direct benefits to 125,000 people. It is assessing the contribution of resilience-building activities, using a cost-benefit analysis and other decision making systems in order to inform appropriate flood mitigation financing mechanisms that will be practicable for people living in high flood risk areas.
In Nepal, the program is developing early-warning systems that can improve preparedness to flash floods. In Peru, the program is looking at ways to build flood resilience in an urban environment and at how the El Niño phenomenon affects flood risk.
Spillover effect
The Zurich Flood Resilience Program was designed from the outset with scalability in mind. Sharing lessons learned from activities in selected communities is part of the overall plan. This will inevitably lead to replication, not just with other communities within the same district, but also across a country and out into a region.
Because the International Federation of the Red Cross and Red Crescent Societies are part of the alliance, this means the program can reach communities right across the world.
In Mexico and Peru, the researchers play a key role in the delivery mechanisms, using them as "action research labs." This will generate knowledge and understanding of what works to build a community's resilience to floods, which can be replicated elsewhere.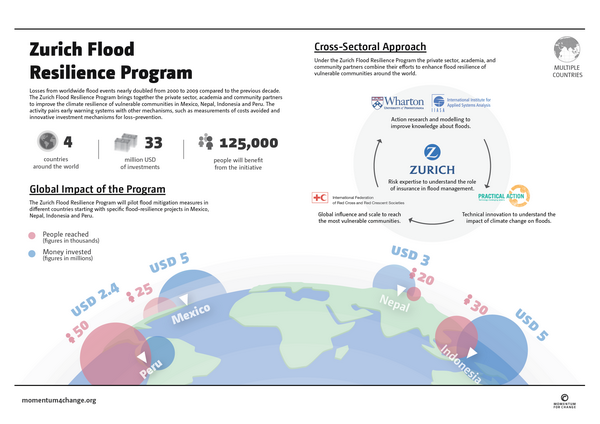 Images owned by the activity partners, all rights reserved.