Resource / 16 Oct, 2014
Peru's Glaciers Shrink 40%
As the Government of Peru prepares to host the Lima Climate Change Conference (COP 20) in December, the country's Ministry of Water has produced a report showing how Peru's glaciers have shrunk as a result of climate change.
In  an an update of its glacier inventory from the 1970s, Peru's water authority said that the country's glaciers have diminished by 40% in the past forty years and that the melt-off has spawned nearly 1,000 new high-altitude lakes since 1980. Nearly 90% of Peruvian glaciers are smaller than 1-square-kilometer, putting them at greater risk of disappearing in coming years.
Peru's 2,679 glaciers, spread over 19 snow-capped mountain ranges, are the source of the vast majority of the country's drinking water. The country is home to 70% of the world's tropical glaciers, which are especially sensitive to warming temperatures.
Shrinking glaciers in Peru is part of a general retreat worldwide being monitored by the World glacier Monitoring Service (WGMS) based in Zurich. The WGMS annually collects data on glacier fluctuations, which are high priority key variables in climate system monitoring. The WGMS also runs the Global Terrestrial Network for Glaciers (GTN-G) in support of the United Nations Framework Convention on Climate Change.
Earlier this week, an avalanche and blizzard struck in Nepal killing at least 26 people, adding fuel to the debate on climate change and extreme weather events. The rise in such events is forcing an increasing number of people around the world, particularly the most vulnerable, to take adaptation measures.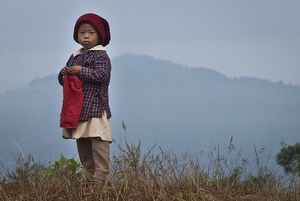 Nepal's capital Kathmandu played host to the Eighth International Conference on Community-Based Adaptation in April 2014. In remarks to the conference, UNFCCC Executive Secretary Christiana Figueres spoke about how public and private finance, alongside government policy, can build resilience to climate change and put communities on a low-carbon pathway. "Next year, governments will agree a new, universal climate agreement that must put the world on track to a carbon-neutral future. An essential foundation for a successful agreement must be greater ambition by all sectors of society to reduce emissions and to support developing nations and communities build climate-resilient futures, "she said. Read full statement
Kathmandu will also host an International Conference on Mountain People Adapting to Change from 9-12 November 2014. Noting that the rapid environmental change in the Hindu Kush Himalayas has outpaced adaptation techniques, the organizers aim to fill gaps in knowledge about local trends and global climate change and develop solutions that "look beyond political, sectoral and national boundaries".
Read more on the Adaptation process under the UN Framework Convention on Climate Change.
Visit the COP 20 host country website