Mobisol Smart Solar Homes | Rwanda and Tanzania
This innovative ICT-enabled solution combines solar energy, mobile technology and microfinance to bring clean power to rural households in Rwanda and Tanzania. Mobisol Smart Solar Homes is a rent-to-own service that lowers the barrier to buying solar home systems upfront by allowing customers to pay the system off in 36 monthly installments. Each system can be monitored remotely. Generation and consumption of electricity, as well as customer payments, are tracked in real-time. By helping people switch from polluting fuels, such as kerosene, petrol and diesel, to clean energy, Mobisol is helping to tackle climate change and improving lives. More than one-third of Mobisol customers in rural areas have started small businesses selling excess energy produced by their personal solar systems, fuelling the transition to a low-carbon economy and generating incremental income.
Key facts:
Mobisol has electrified more than 30,000 off-grid households in Rwanda and Tanzania, resulting in 3 MW of installed solar capacity and a reduction of 15,000 tonnes of CO2 per year
Mobisol's Solar Home Systems are a substitute to the grid and provide all the electricity needs of a typical rural household
The inclusion of mobile banking technology allows for effective microcredit and radically increases the affordability of a high quality solar home system
Mobisol's embedded monitoring system remotely tracks usage and payment patterns, as well as battery and panel data. This increases the system's durability
Mobisol is growing at a yearly rate of over 250% and will expand to other East African countries in 2016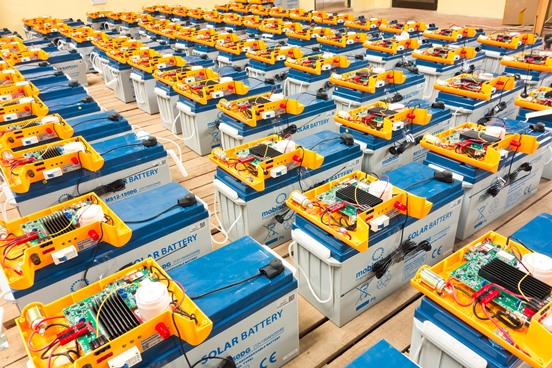 The problem
Small diesel generators remain the primary supplier of electricity in rural areas of Rwanda and Tanzania. When diesel generation is absent, rural households rely on polluting kerosene and wood to provide light. More than 70% of people living off-grid must travel more than 2 kilometers from their homes to charge their phones and spend between 10 and 25% of their household income on kerosene for lamps.

The solution
Berlin-based company Mobisol brings solar home systems to Rwanda and Tanzania, displacing kerosene, petrol and diesel, improving indoor air quality and cutting greenhouse gas emissions.
A Mobisol system typically runs 4 to 5 LED lights, a radio, a TV, and a mobile phone charging devices for 10 mobile phones. Options include fans, stereos, irons, fridge, as well as small business solutions (village cinema, barber shop).
Mobisol's innovative and smart product design is leveraging ICT infrastructure. Through the inclusion of a global system for mobile communications modem in the solar controller, technical data about the panel, battery and energy consumption can be tracked and monitored by local technicians on a web-based interface. This remote monitoring technology allows potential maintenance problems to be addressed quickly and increases the system's durability.
An embedded switch inside the PV panel controls its power output via the mobile network. The system can be turned off remotely which acts as an incentive to customers for timely payments, and minimizes the risk of default for investors.
Data regarding system performance and payment status is transmitted from the solar home system's Mobisol controller via the mobile network and stored in a specially-designed database and backend. Maintenance technicians and authorized staff regularly access the web-based interface to obtain information concerning system faults, usage and payments patterns and other vital data.
 
The system uses a pay-as-you-go 36-month installment plan. Each transaction is recorded with the information about the amount paid and it unlocks the system. Once the last payment is made the customer owns the system and has no more financial obligations.

Helping the planet
Mobisol smart and efficient solar home systems are increasing the use of renewable energy and reducing greenhouse gas emissions.
By increasing the efficiency and life span of the battery and offering recycling programs, Mobisol avoids potential pollution problems from improperly disposed batteries.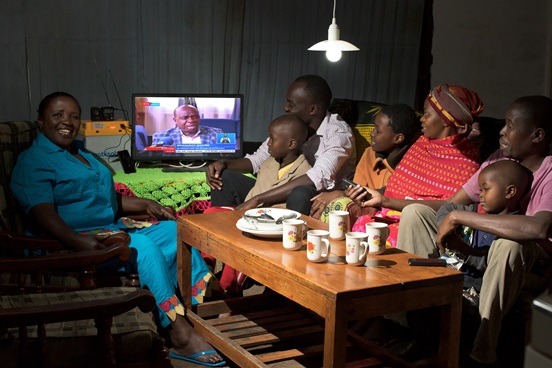 Helping people
Mobisol enables people earning a low income to own a reliable energy source. This makes them independent from grid-electricity costs, power cuts and expensive, inefficient and unhealthy fossil fuel-based energy like kerosene.
The pay-as-you-go installment method circumvents initial investment hurdles for customers who could previously not afford a high quality solar home system. Using mobile banking services, Mobisol's affordable 36-month installment plan can be paid off at the customer's convenience and from almost anywhere. Customers without a personal bank account can purchase a system and, for example, relatives from other locations can help to finance it.
The bright and endurable LED light as well as the various appliances benefits children and women. They can study at night or spend productive hours at home for additional income generation without paying for additional kerosene. More than one-third of Mobisol customers in off-grid regions started small businesses by selling their excess energy produced each day.
To date, Mobisol has created over 400 green jobs in Rwanda and Tanzania. The Mobisol Akademie – an in-house training institution – was created to train and equip entrepreneurs working as Mobisol technicians and sales staff.

Spillover effect
Mobisol has developed a "blueprint" that contains best practices, a description of all its operational processes, training modules, and plans to initiate and maintain an end-user oriented service and scalable distribution model. The blueprint can be used as a basis for Mobisol's operations in any other country. Acknowledging cultural differences and the fact that there is no "one-size-fits-all" solution, the blueprint is continuously developed further to form a general core business strategy, adaptable to various local contexts.
Images owned by the activity partners, all rights reserved.