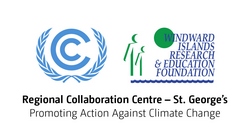 The United Nations Framework Convention on Climate Change (UNFCCC) secretariat has signed a partnership agreement with the Windward Islands Research and Education Foundation (WINDREF) to establish a regional collaboration centre in Saint George, Grenada in an effort to assist in the development of clean development mechanism (CDM) projects in the region.
Countries supported: Antigua and Barbuda, Bahamas, Barbados, Cuba, Dominica, Dominican Republic, Grenada, Haiti, Jamaica, Saint Kitts and Nevis, Saint Lucia, Saint Vincent and the Grenadines, Belize, Trinidad and Tobago, Guyana and Suriname.
---
Latest News
Final report on the nationally determined contributions survey available now!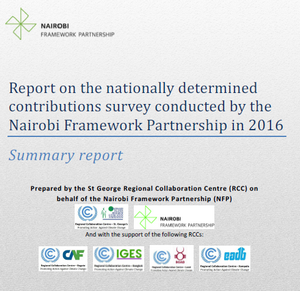 Developing Countries Urgently Need Finance to Green Power Sectors

Countries in Asia, Africa and Latin America and the Caribbean urgently need financial support to green their power sectors and thereby implement their national climate action plans under the Paris Climate Change Agreement. This is a key finding of a report on the nationally determined contributions survey conducted by the Nairobi Framework Partnership in 2016.

Read more: English French Spanish
---
Other News
Paris Agreement's Economic Instruments Can Spur National Action, Ambition Regional Dialogues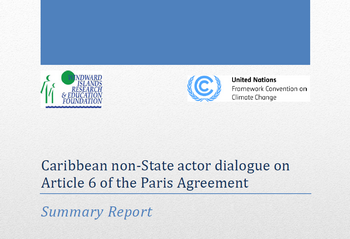 Reports just released from five regional meetings reveal the views of non-State actors in developing countries on the Paris Agreement's provisions for (1) transferring mitigation outcomes, essentially emissions trading; (2) a new Sustainable Development Mechanism; and (3) a framework for non-market approaches. All three of the economic instruments are described in Article 6 of the Paris Agreement.

Caribbean summary report >>
All reports >>

Read the story on the UNFCCC Newsroom >> Eng Fr Sp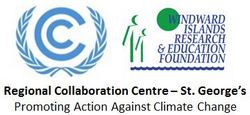 Student interns contribute to climate action in Caribbean
Regional Collaboration Centre St. George's seeks expressions of interest
The St. George's RCC has engaged and continues to engage academic institutions both within the region and beyond to create more awareness of clean development opportunities. These interactions have generated interest from the respective student bodies, resulting in several students travelling to Grenada to support the RCC activities and successfully completing on-site training.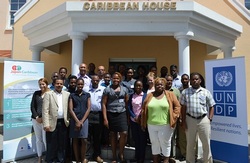 16-24 June 2016 The Japan-Caribbean Climate Change Partnership and the Low Emission Capacity Building Programme under the United Nations Development Programme (UNDP), in conjunction with the Regional Collaboration Centre, St. George (RCC-STG), organized four targeted capacity-building training sessions to support the development of climate mitigation actions aligned with Nationally Determined Contributions (NDCs) under the Paris Climate Change Agreement.
Read more
UNFCCC website >>
St. George's University Facebook page >>
SIDS Times article >>
12 July 2016 St. George's University Hosts Paris Agreement Article 6 Climate Summit
Read more >>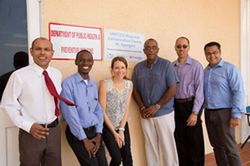 31 March 2016 saw the official unveiling of the new UNFCCC Regional Collaboration Centre St. George's sign at St. George's University in Grenada. The unveiling coincided with the extension of the memorandum of understanding between the UNFCCC and partner organization Windward Islands Research and Education Foundation (WINDREF).

Read more >>
---

Links to our other Regional Collaboration Centres